Contact US
Email:

service@u4gm.com

Skype ID

For Game Currency:

coolyou8
FAQ
1. Why should I choose myesogold.com?

We have 8 years experience in MMO game support, you can enjoy the best service when you buy ESO Gold on our site, and we also ensure you the fast delivery within 15 minutes and the cheap price.

2. What kind of ESO Product do you offer?

We Sell ESO Gold, items, the CD-Key and the Power Leveling. At the same, we offer you ESO guide and related news. If you have any question about ESO Online, you can contact us at any time.

3. What more can I enjoy if I register a member?

If you register as a member on our site, you will enjoy the VIP discount in our store, and you will be kept updated once we have any member activity and promotion. Also, you personal information will be totally secured by our system.

4. What kind of payment methods you support?

At present we accept Paypal, credit cards, debit cards, gift cards and Western Union. If you have other request for payment methods, you can contact us and we will try our best to satisfy you.

5. Can I enjoy a fast ESO Gold delivery after payment?

The answer is yes as long as you offer us a correct order information, we have a safe system to ensure the fast delivery to you once you finish your payment here. Usually, you can get your gold and items as required within 10 minutes, and if you can't receive it in time, try to contact our live chat service, they will help you in time.
Path of Exile's Expansion: The Fall Of Oriath And War For The Atlas
Path of Exile is more hardcore with its own unique economy and other aspects that aim for more seasoned players in all. For a free to play game, Path of Exile seems like a total no brainer for at least a download to try it out. Unlike some others that hide the game behind massive paywalls, this really does well to avoid any such nonsense.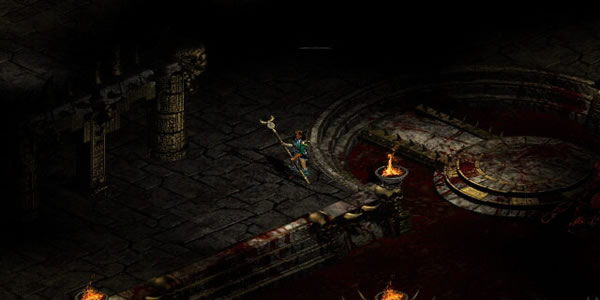 The Fall of Oriath, one of the expansion of Path of Exile, the much anticipated expansion adds 6 new Acts to the previous 4, making a total of 10 Acts. Included in the expansion are massive new boss fights, skills, items, monsters, and skill systems which will give avid players and new players something to really sink their teeth into.
War for the Atlas, a new expansion for Path of Exile, 32 new maps were added, each with a single boss. The new enemies, Elder's minions, are grouped into four camps, each with unique abilities. By choosing to fight with a particular camp, the others become stronger in the subsequent maps, an interesting mechanic. Path of Exile is a wildly popular, free-to-play multiplayer action-RPG, and fans praise its tight gameplay and vast array of free content.
Being part of the POE economy - namely trading items with other players - is an additional level of gameplay that is not directly related to the game itself, but is surprisingly rich and requires above average understanding of game mechanics to participate fully. As you play Path of Exile, you can unlock Help panel pages. More tips and details, find more at here.