Contact US
Email:

service@u4gm.com

Skype ID

For Game Currency:

coolyou8
FAQ
1. Why should I choose myesogold.com?

We have 8 years experience in MMO game support, you can enjoy the best service when you buy ESO Gold on our site, and we also ensure you the fast delivery within 15 minutes and the cheap price.

2. What kind of ESO Product do you offer?

We Sell ESO Gold, items, the CD-Key and the Power Leveling. At the same, we offer you ESO guide and related news. If you have any question about ESO Online, you can contact us at any time.

3. What more can I enjoy if I register a member?

If you register as a member on our site, you will enjoy the VIP discount in our store, and you will be kept updated once we have any member activity and promotion. Also, you personal information will be totally secured by our system.

4. What kind of payment methods you support?

At present we accept Paypal, credit cards, debit cards, gift cards and Western Union. If you have other request for payment methods, you can contact us and we will try our best to satisfy you.

5. Can I enjoy a fast ESO Gold delivery after payment?

The answer is yes as long as you offer us a correct order information, we have a safe system to ensure the fast delivery to you once you finish your payment here. Usually, you can get your gold and items as required within 10 minutes, and if you can't receive it in time, try to contact our live chat service, they will help you in time.
The DLC Horns Of The Reach With Two Dungeons Is Available For PC And Mac
DLC Horns of the Reach with two dungeons and update 15 available for PC / Mac
The first DLC of The Elder Scrolls Online has been released since the launch of ESO: Morrowind in June. The DLC Horns of the Reach introduces two new and incredible dungeons: Falkreath Hold and Bloodroot Forge.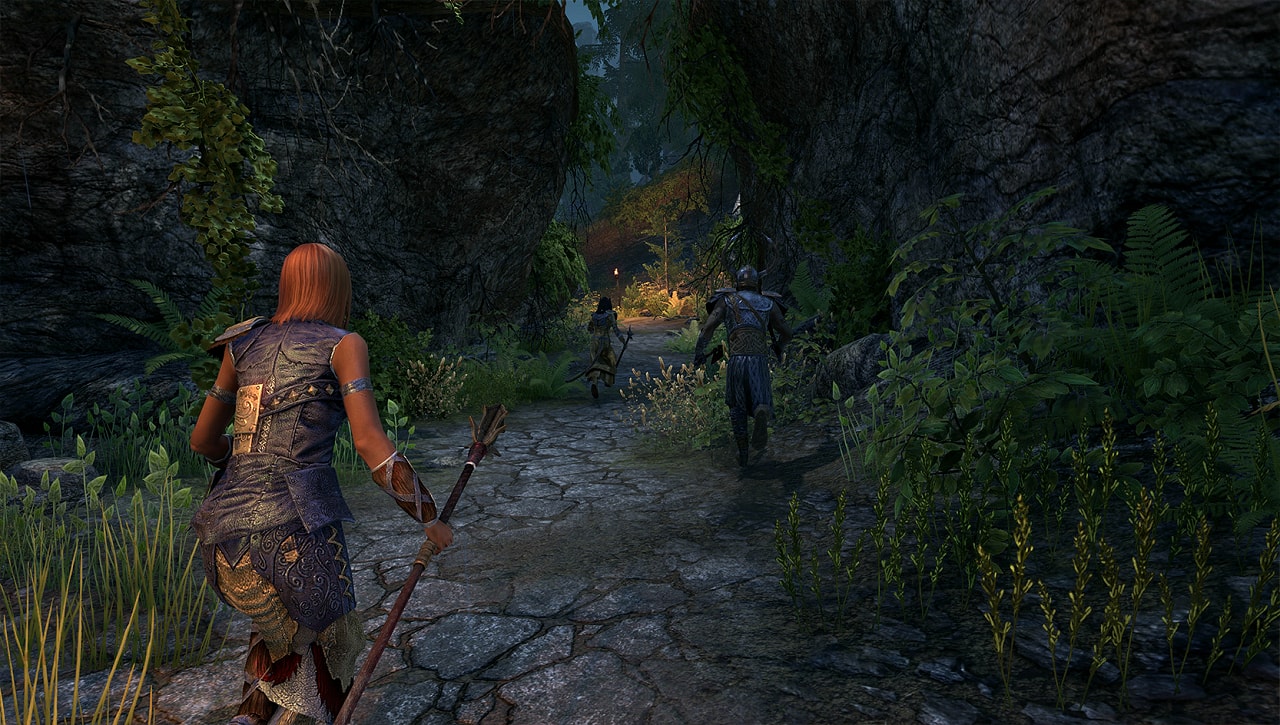 In addition to the novelties of Horns of the Reach, we have made a number of improvements to the basic game, available for free to all players, as well as introducing a new PvP mode for Battleground, Chaosball, and a new map, Arcane University.
The DLC Horns of the Reach with two dungeons is available for PC and Mac, free of charge for ESO Plus members or available at the Crown Store for 1,500 Crowns. Improvements to update 15 are free for all players, while additions to the Battleground are free for ESO: Morrowind expansion owners. Both will be released for PlayStation 4 and Xbox One on August 29th.
DLC Horns of the Reach
Bloodroot Forge and Falkreath Hold, two new and challenging dungeons, see 4-player groups tackling the fearsome hordes of the Dreadhorn Clan. Dungeons contain sets of unique items, monster masks, achievements, and collectable items. For more information about setting, enemies, and rewards, see the articles dedicated to Bloodroot Forge and Falkreath Hold on ESO's site.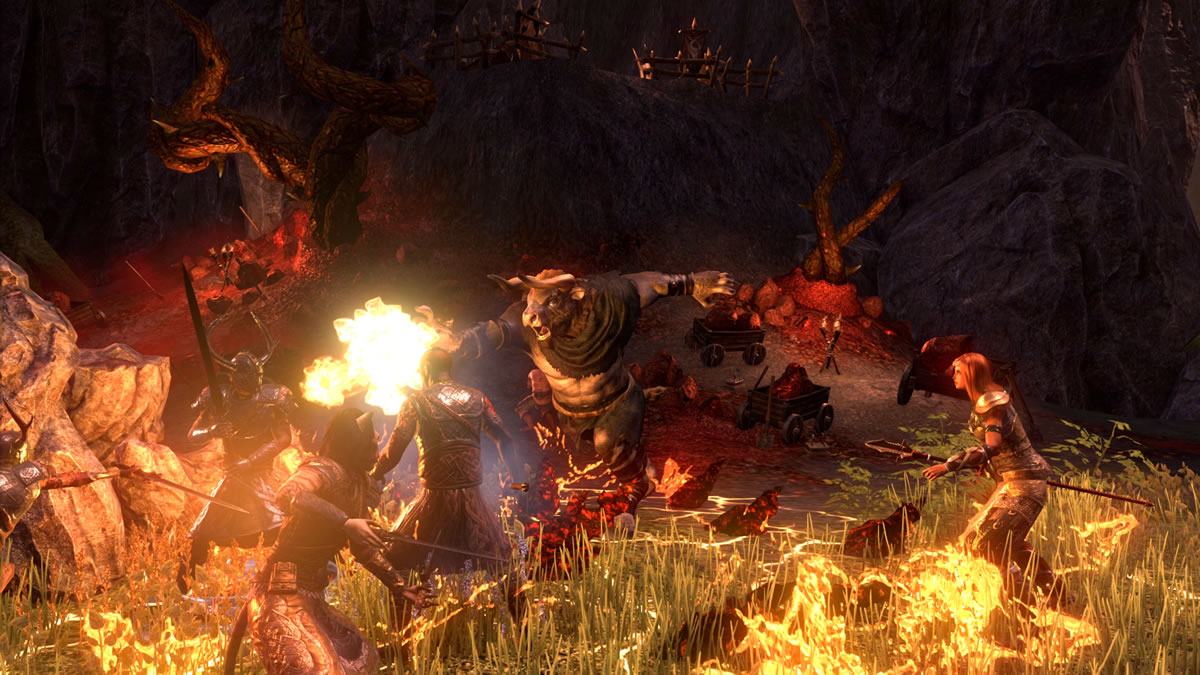 Horns of the Reach is also available in a special Collector's Bundle that, in addition to the DLC's content, offers a unique selection of themed items, including the Karthwolf Charger mount, Karthwolf Shepherd pet, and five Crown Experience Scrolls. This exclusive bundle is available in the Crown Store at a cost of 3,500 Crowns for a limited period of time.
Update 15 Details
In addition to Horns of the Reach, ZeniMax Online Studios also released the update 15 for PC and Mac, offering a number of free enhancements for everyone, as well as some important free additions to PvP Battleground mode for all ESO: Morrowind owners.
The novelties of the Battleground include the new Arcane University arena, set in the ruined Cyrodiil University, and the new Chaosball mode, where players need to capture and protect a "ball" to gain points for their team. For more information, see the Battlegrounds preview on the ESO site.
Upgrade 15, free for all players, includes problem solving, game balancing changes, additions, and enhancements. For a complete list of changes, see the preview of the update on the ESO-GOLD site.