Contact US
Email:

service@u4gm.com

Skype ID

For Game Currency:

coolyou8
FAQ
1. Why should I choose myesogold.com?

We have 8 years experience in MMO game support, you can enjoy the best service when you buy ESO Gold on our site, and we also ensure you the fast delivery within 15 minutes and the cheap price.

2. What kind of ESO Product do you offer?

We Sell ESO Gold, items, the CD-Key and the Power Leveling. At the same, we offer you ESO guide and related news. If you have any question about ESO Online, you can contact us at any time.

3. What more can I enjoy if I register a member?

If you register as a member on our site, you will enjoy the VIP discount in our store, and you will be kept updated once we have any member activity and promotion. Also, you personal information will be totally secured by our system.

4. What kind of payment methods you support?

At present we accept Paypal, credit cards, debit cards, gift cards and Western Union. If you have other request for payment methods, you can contact us and we will try our best to satisfy you.

5. Can I enjoy a fast ESO Gold delivery after payment?

The answer is yes as long as you offer us a correct order information, we have a safe system to ensure the fast delivery to you once you finish your payment here. Usually, you can get your gold and items as required within 10 minutes, and if you can't receive it in time, try to contact our live chat service, they will help you in time.
The Path Of Exile's Health Continues To Grow With The Latest Expansion
Path of Exile is a fantastic example of good business practices in action, but let us not forget that it would not be such an ethical success if not for the core game itself. Grinding Gear Games and Path of Exile have come a long way and still have ways to go before we see this franchise die off. PoE still does have a cash shop available for it, but contains mere vanity items that do not affect the core gameplay whatsoever. For more news and any further discussions, you can visit here.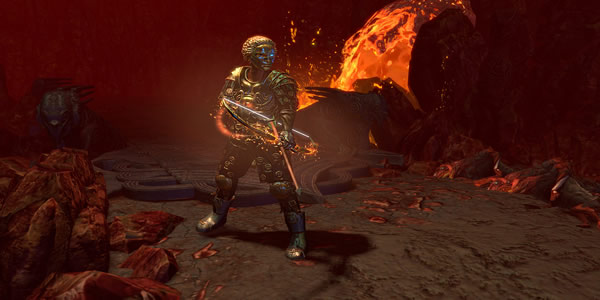 The path of Path of Exile is a quirky one since it is one of the first MMOs to claim a sense of ethics despite being free-to-play. The game's health continues to grow with the recent release of their latest expansion, War for the Atlas, which has revitalized the population as more and more players trickle in to experience one of the best and most cared for ARPG. Path of Exile is one that has actually managed to take the gritty nitty from Diablo 2 and made it something new, and not just a cheap copy.
Path of Exile is a really good game. As part of the gameplay, Path of Exile separates its games into seasons. Featuring deep hack-n-slash gameplay inspired by genre favorite Diablo 2, tons of content and all for free, it was everything fans hoped it would be. If you're interested in hopping into the Abyss league with a new character, it all has already started. You need to actually use your brain to create your character and not just jump in and hack'n'slash your way to the end.
Path of Exile is known for accomplishing this through the use of its gem and socket system, which allows players to customize their play-style based on the types of gems they put in the sockets on their gear. Many people first thought that they will make any effort to buy path of exile currency from U4GM. You should visit U4GM, just a remember: you can get coupons and promotions for you if you place on order from this article.